COVID-19 Christmas
We live in interesting times. The COVID-19 pandemic changed the way we live. We still don't know if there will be another lockdown in December 2020. What about Christmas 2020? Will COVID-19 change the way we always celebrated Christmas?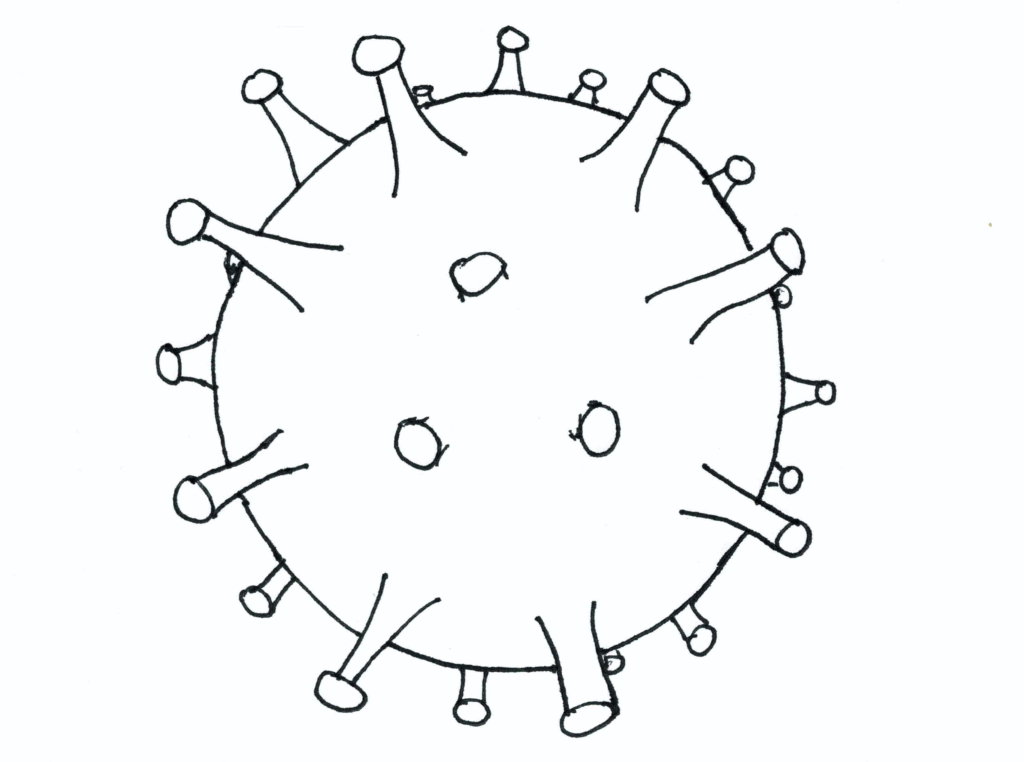 Is Christmas 2020 cancelled?
How Christmas 2020 will look like, nobody knows. There are so many questions about this coming Christmas. One thing is for sure, it will definitely be different than any before.
Will we be able to meet our families? What if our income is cut short? What about all of the public Christmas events?
Lonely Christmas 2020
COVID-19 meant that many Brits had to celebrate Easter 2020 self-isolating. Some of them had to spend it without their beloved family members. Or completely alone.
Christmas is time when families expect to come together. For some people spending Christmas alone can be really difficult.
Take care of others
If you will have to spend Christmas time separately, please ask your parents, children, friends and neighbours about their needs. Make sure they have food and the help which they need. They can be too proud to tell you the truth or they will not want to be a burden, so be a good listener.
Please remember that it is always a good moment to tell them that you love them and that they are important.
Having a walk in your neighbourhood, please check people's windows and door for any messages they could leave for passers-by. Somebody can ask for help.
Do not be afraid or ashamed to ask for help yourself. Even, if you will have to ask for help a stranger. People are good and somebody will help you.
Income uncertainty
We all can expect that Christmas 2020 can be modest for many Brits.
It is not easy for most of us. But please, remember that Christmas is not about crazy expensive gifts or gaining extra weight because of excess of food eaten during the festive season.
The former Christmas story is about the poor family which is looking for a shelter. They have nothing but hope and love. The Three Kings are coming with their gifts later and they are not the main part of the story, so please…
Do not spend or borrow money for Christmas if it means that you'll struggle to pay your rent or mortgage.
You don't have to proof anybody anything. Everyone will appreciate that after festive season you are not walking stressed or take extra hours at work to pay off the debt you took for Christmas.
There are so many ways to celebrate Christmas for less. Find ideas, how to make Christmas on budget. Modest Christmas can be something what you needed to discover.
Creating good memories instead of exchanging expensive gifts
Christmas is about being kind, sharing with others and time spent with people you love.
Christmas for grown-ups
Instead of exchanging expensive gifts, please sit down with your relatives. Talk to your partner, parents or friend. Drink together an aromatic tea or cocoa, watch together a movie or go through your old pictures. Have a walk, bake a cake, play card games, play charades.
Find more ideas, how to spend time with your family during Christmas.
Christmas for children
Make Christmas magical for your children. Prepare together Christmas decorations. You do not need fancy crafty stuff. Use your old calendar, paint, pens, crayons. Let children bake or decorate cookies. Read a heartwarming Christmas book. If you don't have one at home, read it online. Inspire them to prepare a play. Sing Christmas songs and carols. Children will remember these activities the most.
Find more Christmas activities for children.
Always remember that for most of us the best moments of our lives are these little silly moments spent with people we love.
Christmas shopping during COVID-19
Do you remember crowds on the streets before Christmas? Gift shopping can be different this year. Visiting the local high street to do a bit of Christmas shopping is not guaranteed. Shopping centres may limit the number of customers. Are you willing to queue outside for your chance to get into the shop to spend your money?
What if they will not let you in? Many of us get some kind of cough, fever or runny nose during the colder months. Imagine not being allowed to do shopping due to your slightly increased fever. Even if you will be sure that it is just a cold. Before nobody cared – maybe somebody advised you to go home and stay in bed. We were used to hearing a lot of coughing sounds on the streets and in the shops. Now all cold and flu carriers are not welcomed. Better take care of your health.
Support local shops
Please be mindful. Probably you will buy most of your gifts online but your local shops' owners provide jobs for your neighbours – and it is good to buy something from them.
Potentially small shop owners will be busier checking customers with thermometers, measuring their distance in the queue, cleaning floors or calculating how to pay their employees. Imagine having to close the business for two weeks because of one infected customer, which could spread the infection to others.
Visit shops only, if you are healthy, in the face mask. Once inside the shop, do not take off your face mask, even for a minute. Please be patient if everything does not happen so fast as you are used to. Try to buy more things in one visit, instead of going there a few times a day. It is safer for everyone. But yes, buy locally as much as it is possible.
Christmas 2020 – Food shopping during lockdown
Do you remember all these holidays, when you almost couldn't buy your festive turkey for Christmas dinner? Add to it the situation which we experienced over lockdown.
Before you start panic buying, please remember that there is enough turkeys, geese, chickens, brussel sprouts and potatoes for everyone in the UK. There is much more!
Christmas is time of giving, sharing. Please remember about it.
Christmas Markets 2020 cancelled due to COVID-19?
Can you imagine Christmas without Christmas markets?
Unfortunately, this year it can be the reality. It is nobody's bad will. The only Scrooge here is the virus. Public safety is the most important thing for sure.
Many popular Christmas Markets are already cancelled or considering cancellation. One example is the Bath Christmas Market, which made a statement in July:
"We fully understand the value of the Bath Christmas Market to the city, but public safety and preventing the spread of Covid-19 has to come first."
– Kathryn Davis, Chief Executive of Visit Bath.
Manchester City Council is considering cancellation as well.
Probably other Christmas attractions will be cancelled as well. Let's hope for some local open air Christmas fairs.
Garden centres and shopping centres were often full of Christmas decorations, which lifted the Christmas spirit and made children smile. How will it be this time? Can we expect the same this year? Especially with a need to disinfect the whole place every day or every couple of hours.
Father Christmas' grotto during pandemic?
Does Father Christmas know about social distancing? His tradition of having children sit on his knee wouldn't be allowed.
Imagine Christmas without Father Christmas' grotto. I can only imagine the childrens' disappointment. I would be disappointed as a grown-up. It always makes me smile to see the little grottos set up in the corner of a garden centre or Christmas market.
I still hope that people will find a way to organise them safely. Hopefully there will be still places which will make up for it. How? Let's try to decorate our houses and gardens to make Christmas 2020 more cheerful and colourful.
How to decorate house.
How to decorate garden.
Who is popping in the window?
During the lockdown, there was a beautiful movement to spot teddy-bears popping up in people's windows. I think that during Christmas 2020, teddy-bears should have their big come back – with scarves or Santa's hats.
This Christmas we all should help children displaying festive decorations outside of our homes. Nutcrackers, Santas, gnomes, reindeers.
Windows should be full of cheerful decorations and colourful lights and stars. To bring smiles to children faces and not let them think that anything bad has happened. Will you help?
Christmas 2020 Hunt
Support Charities in December 2020
Christmas is time when many charities across the UK earn their biggest donations. This lets them survive and help others during most of the next year. But this might not happen without many Christmas events this year.
Please, remember about them. Prepare how much you can. It can be £1 or it can be £10, £20, £50, £100. How much your heart suggests and your budget allows for. Please donate to your favourite charity or divide the sum into £5 and donate to a few different local charities. Think about helping your neighbours, which may not dare to ask you directly for help.
Even, if you do not like charities. Please buy some food for the local bank food. About 8 million British citizens missed meals and went hungry during the last lockdown, because of their financial issues.
If you do not have any spare money to help, please consider selling those expensive uncomfortable shoes or unused gadgets that you may have. Or something else that you really don't need.