Marks and Spencer Christmas
M&S Christmas 2021
In 2021 I missed M&S Christmas website. Sorry! But I visited their shop instead. Bought myself a set of Christmas tree decorations and a cozy pyjama.
M&S Christmas 2020
Honestly, the main Marks&Spencer Christmas page doesn't feel to festive for me. I was a little bit disappointed when I saw it for the first time. It's nothing bad about it, it is pretty, it is wintery for sure – but is it Christmassy? Not really. But as they say – don't judge a book by its cover.
M&S will not disappoint any Christmas lovers in 2020!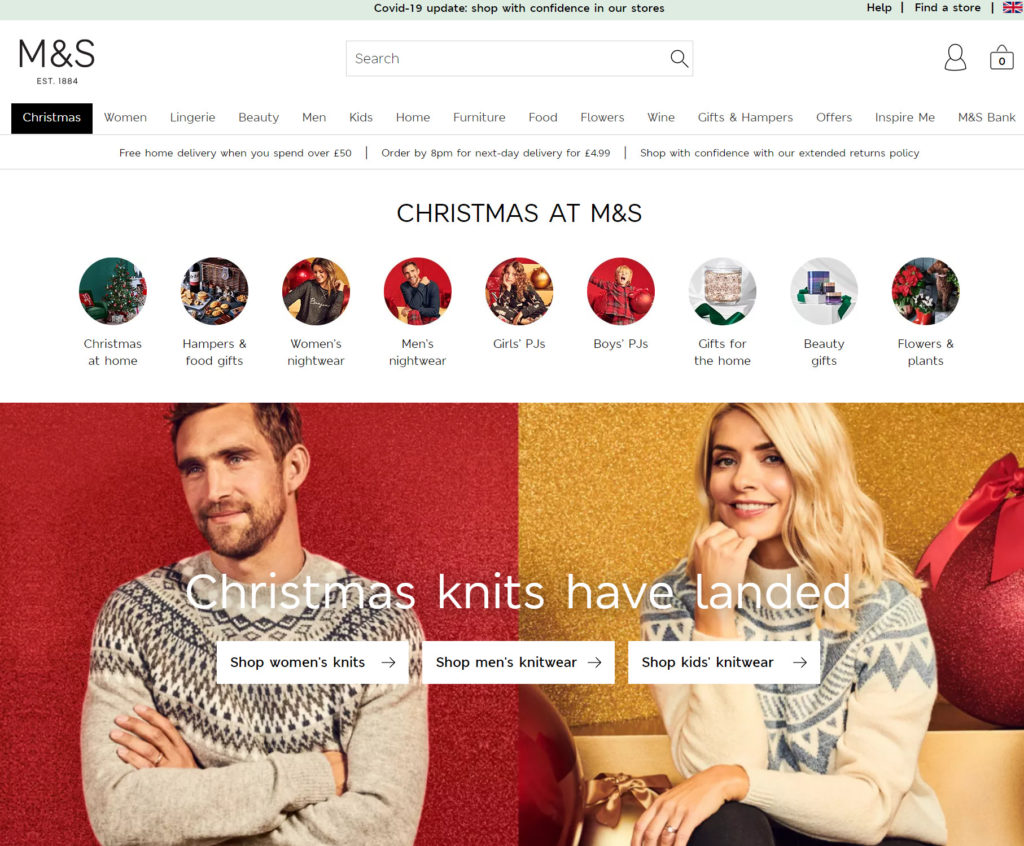 At this year Marks&Spencer Christmas page, you could find the following categories:
Christmas at home
Hampers & food gifts
Women's nightwear
Men's nightwear
Girls' PJs
Boys' PJs
Gifts for the home
Beauty gifts
Flowers & plants
And this is when it all starts. My eyes focused at the category "Christmas at home".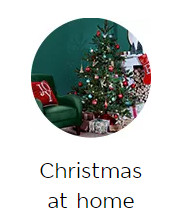 So, "click" the tiny picture with a Christmas tree – and here we are – in the place, where the Christmas excitement begins.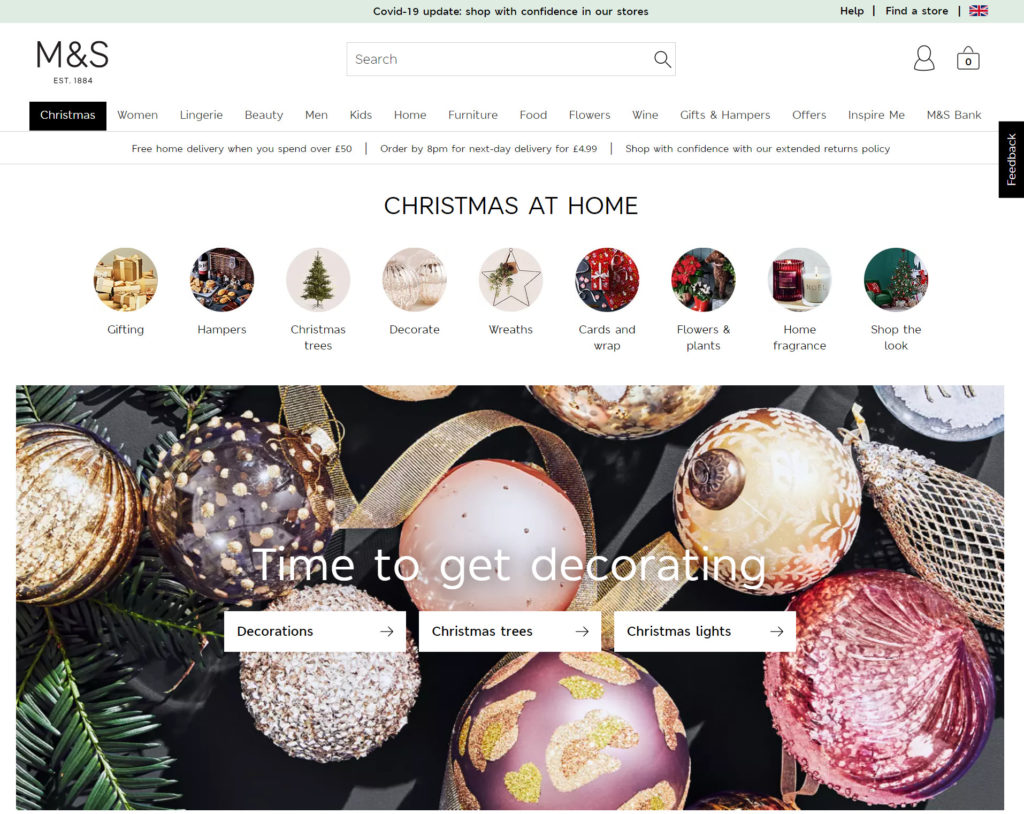 Here is the place, where Marks&Spencer prepared for us all these lovely categories:
Gifting
Hampers
Christmas trees
Decorate
Wreaths
Cards and wrap
Flowers & plants
Home fragrance
Shop the look
Just look at the beautiful pictures below! This is what I love the most about the Christmas pages.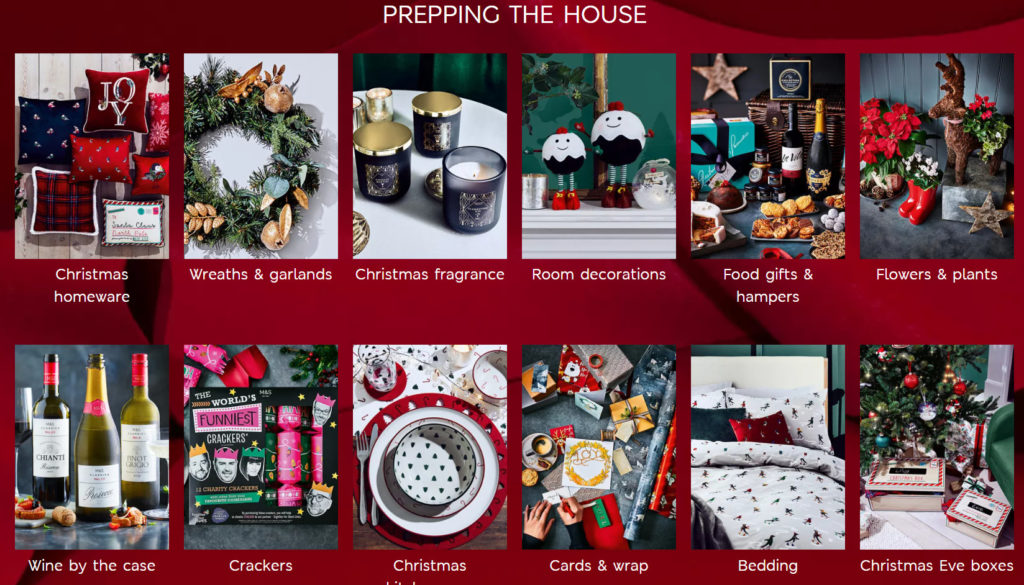 Christmas 2020 at Marks&Spencer
Let's look closer.
Hampers –
Marks and Spencer Christmas food has it is own website.