ASDA Christmas 2022
Find, what you can find at Asda for Christmas 2022 and watch Asda Christmas 2022 Advert.
Enjoy reminding yourselves, what Asda offered in the previous year.
ASDA Christmas 2021

ASDA Christmas 2021 website
In November 2021, we could access the ASDA Christmas page from the homepage by clicking a banner "Make Christmas Spectacular. Shop Christmas.".
Below, there were two links: "Christmas Trees" and "Advent Calendars".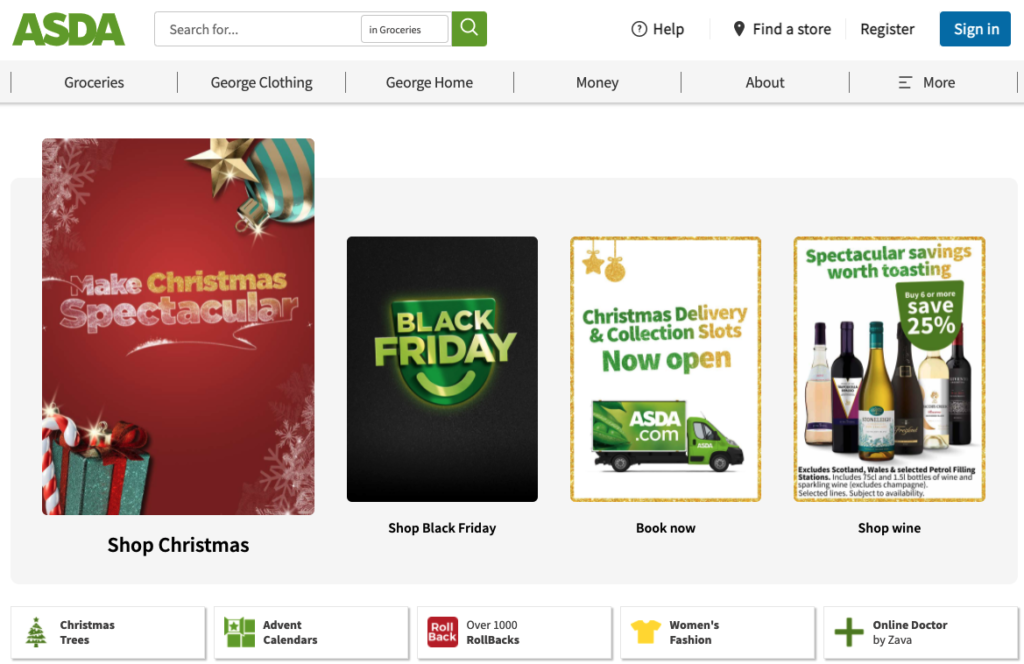 ASDA Christmas 2021 page
Make Christmas Spectacular with Asda
On the dedicated Asda Christmas page:
www.asda.com/christmas
We can find a special menu:
Extra Special,
Party Food,
Drinks,
Nightwear,
Gifting,
Christmas Dinner,
Decorations.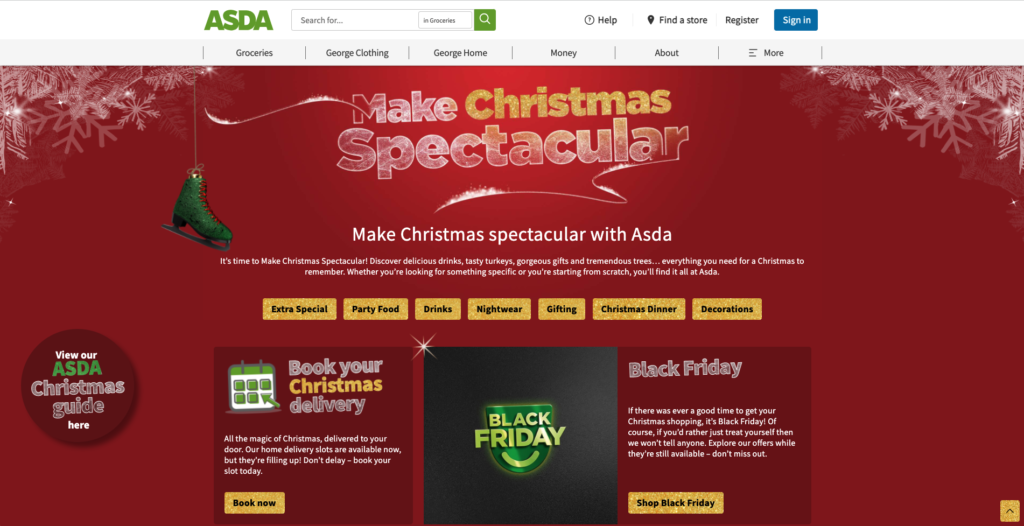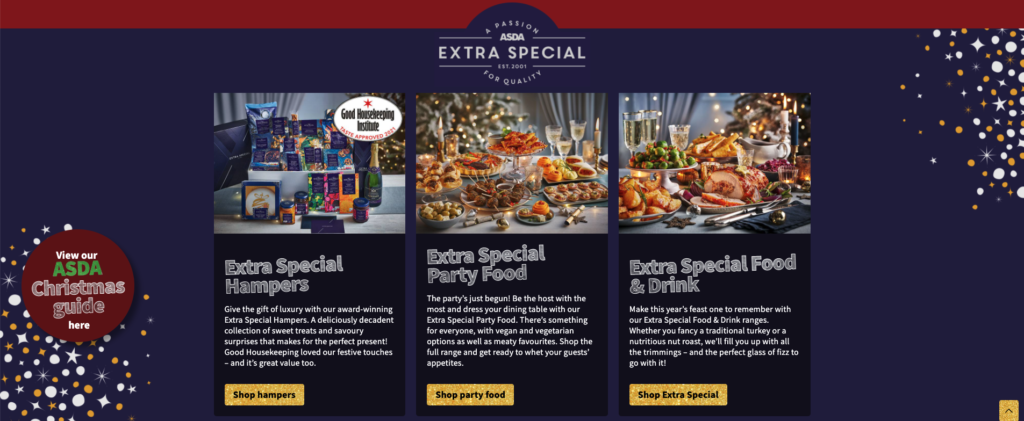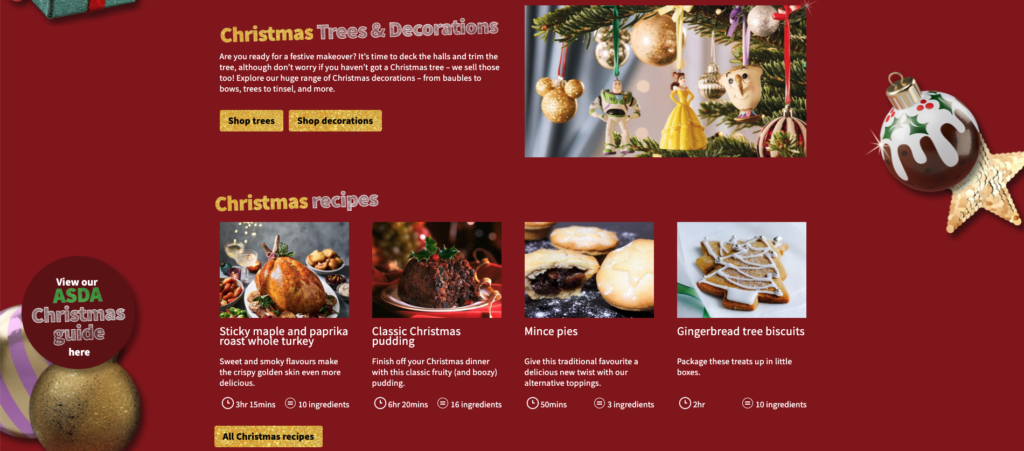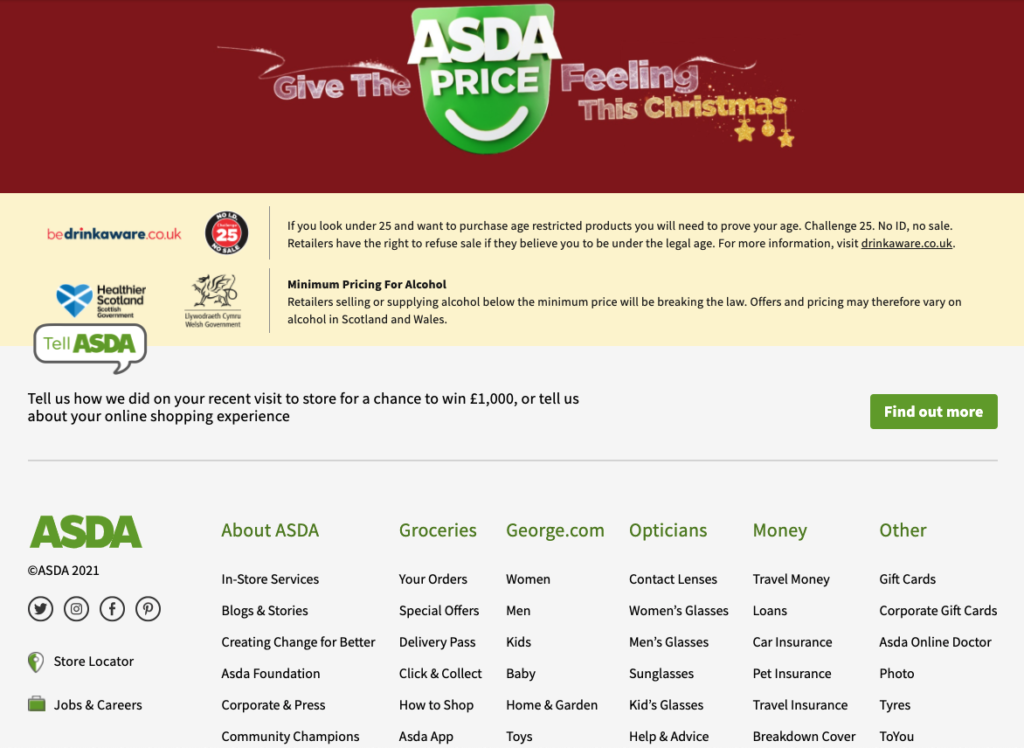 ASDA Groceries Christmas 2021 page
Christmas ASDA Groceries Christmas page:
groceries.asda.com/super_dept/christmas/1215684243334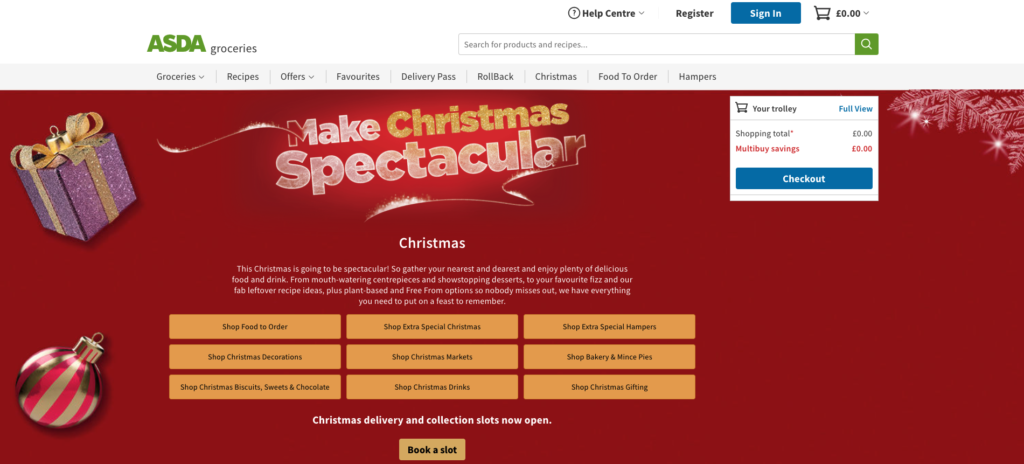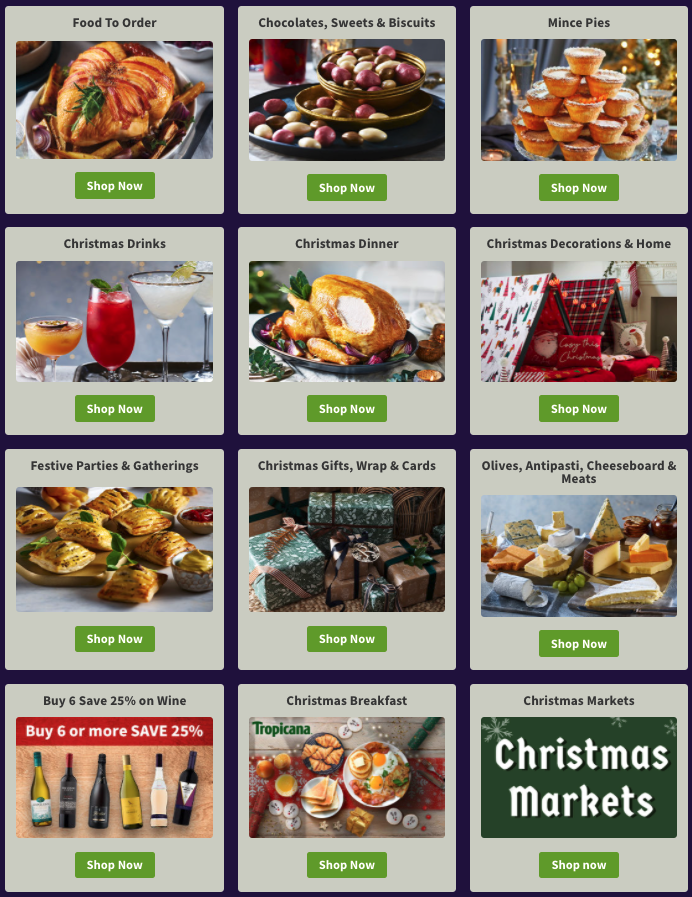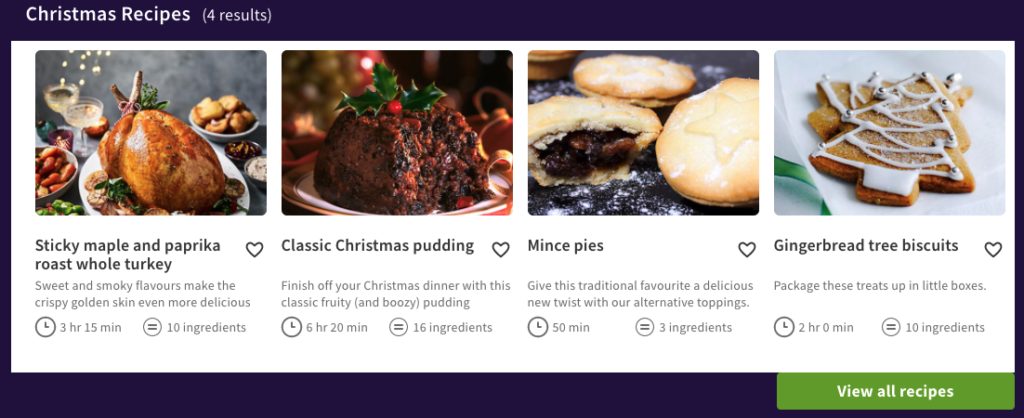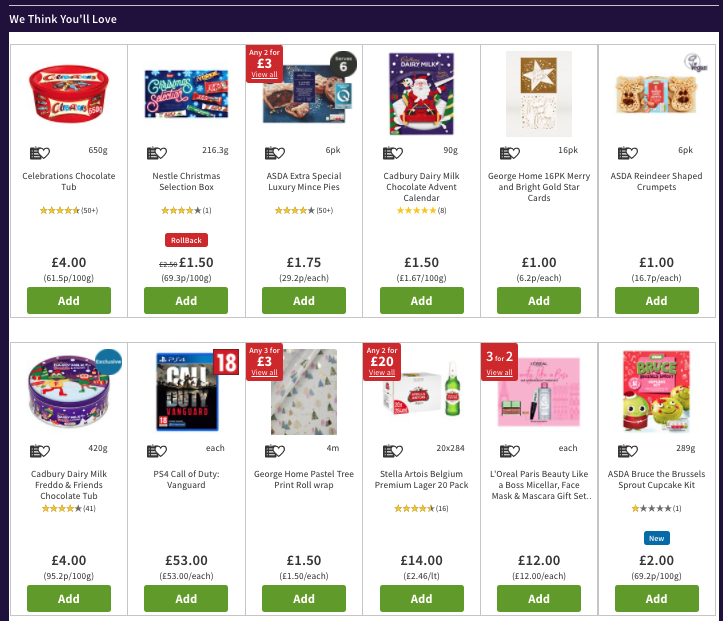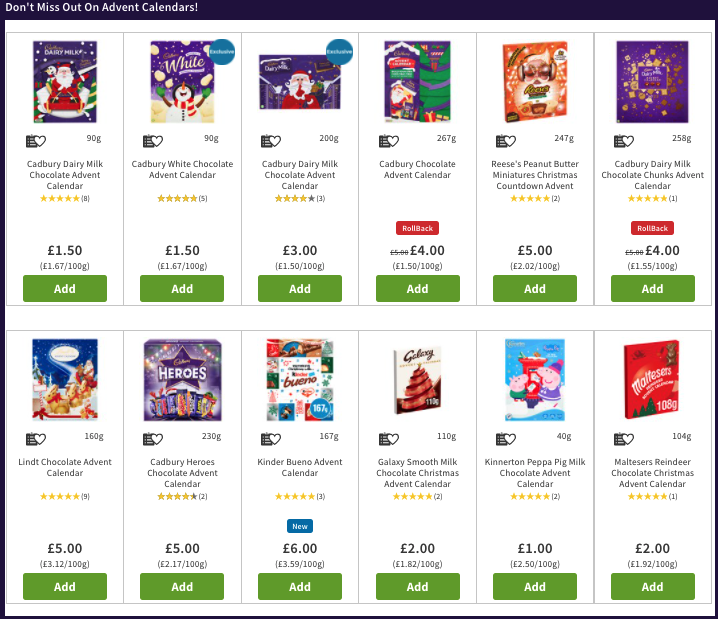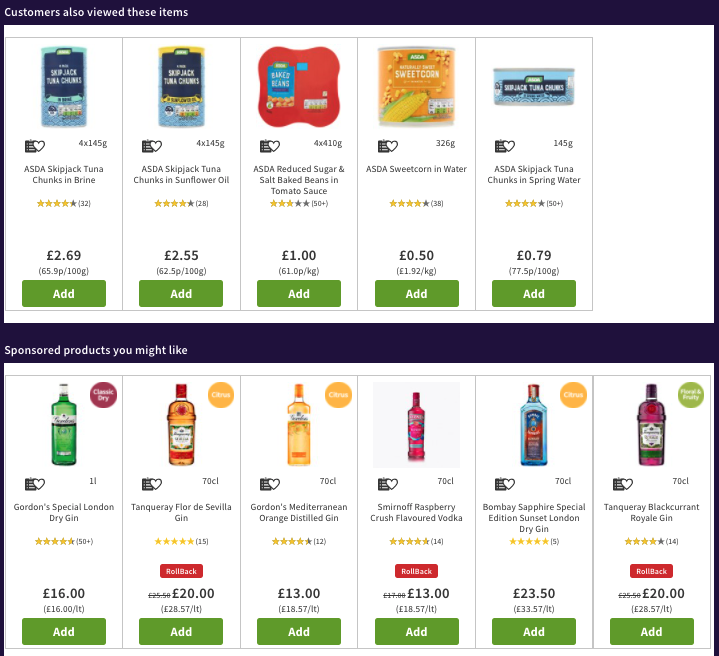 ASDA Food to Order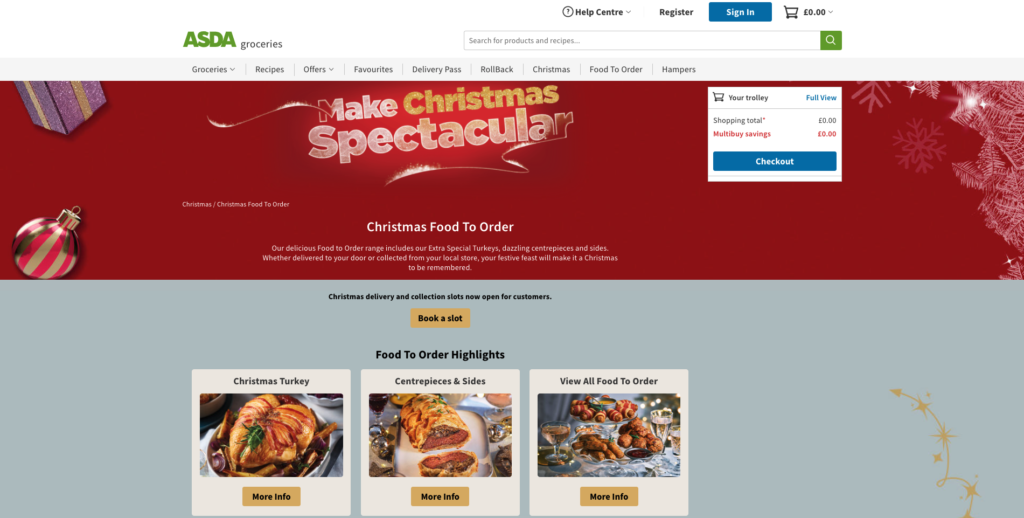 ASDA Extra Special Christmas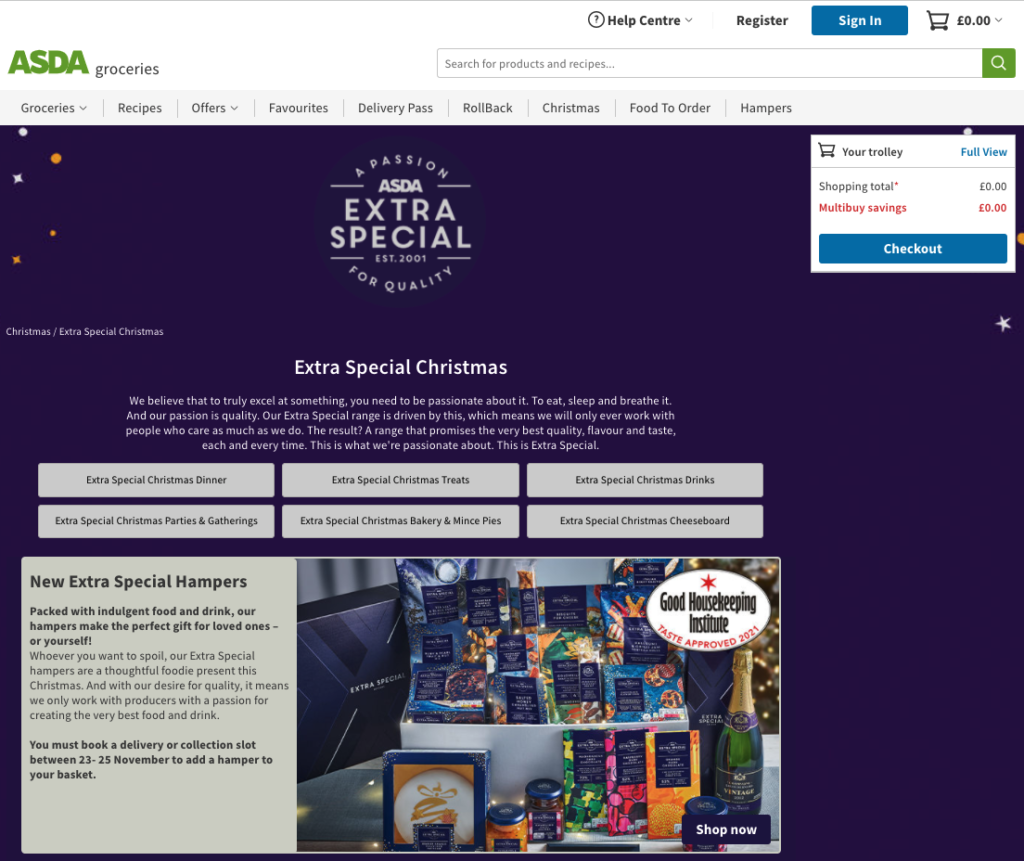 ASDA Extra Special Hampers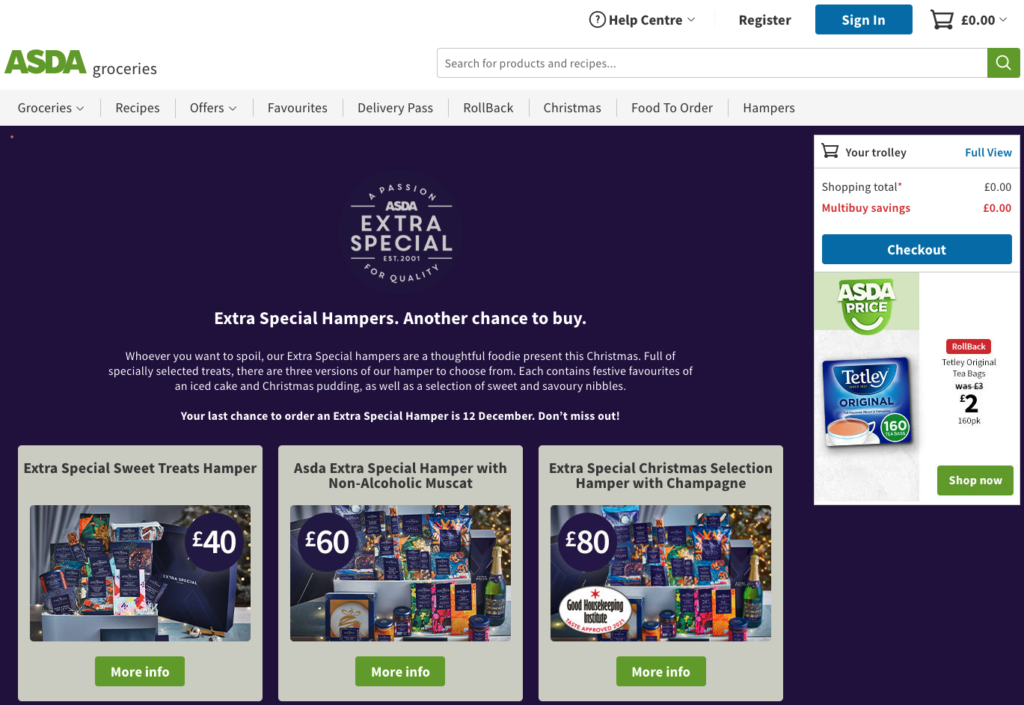 ASDA Christmas Advert 2021
Watch the newest Asda's Christmas 2021 Advert
Asda Christmas 2020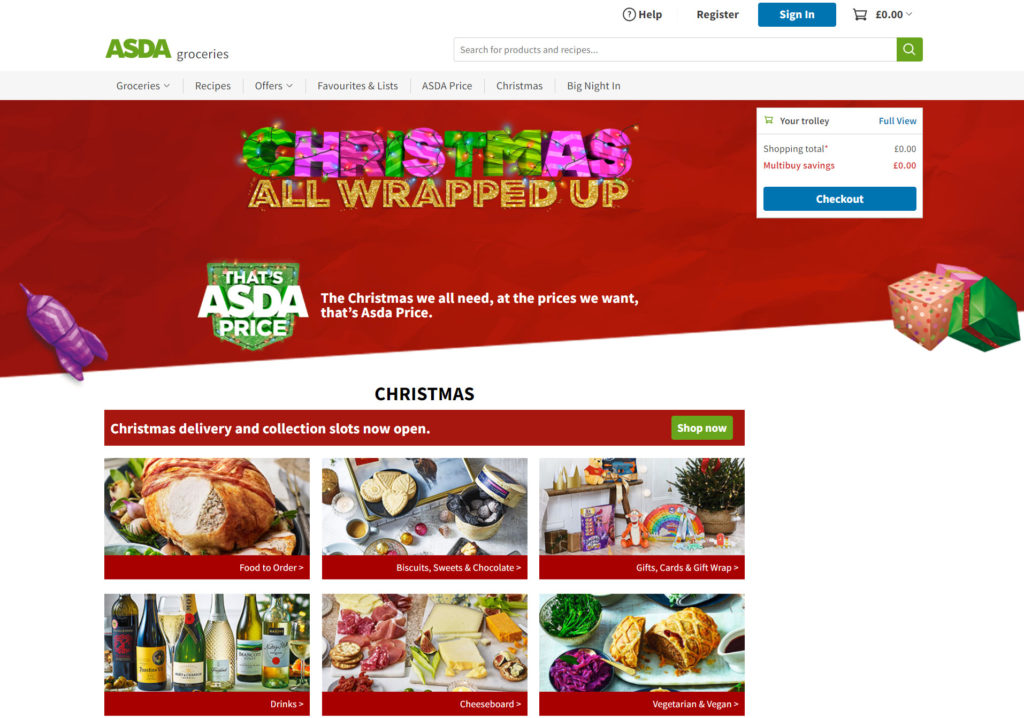 Asda Christmas Advert 2020
Asda Christmas Food
Food to order
ASDA Christmas Turkey
In Asda you can order a Christmas turkey to be delivered before Christmas.